WhatsApp is undoubtedly the World's most used instant messaging App. About more than 90% of smartphone owners have it installed. Owned by Facebook, the company has been trying very had to improve the platform. But there are still many things about WhatsApp which will make one want to give up on WhatsApp. What do you think of WhatsApp? Will you abandon WhatsApp and use telegram? As for me, I pretty love Telegram than WhatsApp for many different reasons. So, that is why I am writing this post on the 10 reasons you should abandon WhatsApp and Use telegram.
About the WhatsApp Messenger
It was founded in 2009 by Brian Acton and Jan Koum, former employees of Yahoo. WhatsApp was later bought by Facebook on February 19, 2014, months after a venture capital financing round at a $1.5 billion valuation for US$19 billion, its largest acquisition to date. The freeware, cross-platform messaging and Voice over IP (VoIP) service allows users to send text messages, make voice and video calls as well as share media files and documents.
WhatsApp is available for both Android, iPhones and Windows phone(although it will be removed by the end of this year), as well as other operating systems like the kiaOS.
Telegram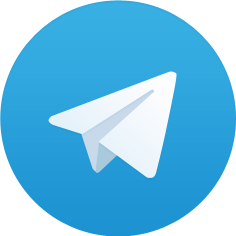 Telegram is a cloud-based instant messaging and voice over IP service. The Telegram client apps are available for Android, iOS, Windows Phone, Windows NT, macOS and Linux. It was launched in 2013 by brothers Nikolai and Pavel Durov. With Telegram, users can send messages and exchange photos, videos, stickers, audio and files of any type.
10 reasons to abandon WhatsApp and use Telegram
There are many features WhatsApp users have been expecting for these past years and still WhatsApp doesn't offer them. Despite being taken over by Facebook Corporation, the company is still far from making it what the users expect.
On the other hand, Telegram being one of the direct competitors of WhatsApp has got its own flaws. But why choose Telegram over WhatsApp?
So, if you are like thinking of abandoning WhatsApp for Telegram, why not, first of all, take a look at the following points?
1. Cloud-based
There is nothing like backup & restore as far as Telegram is concerned. All your messages are stored on their cloud servers. With such a feature, Telegram users can get all their messages and shared files irrespective of where they log in.
On the other hand, WhatsApp does not offer any cloud storage for its users to keep their messages and files. It is pretty annoying that one cannot afford to read messages sent after let's say not using WhatsApp for a couple of days after a device change. Even with the backup & restore feature, users can only save existing messages and not future messages or files.
2. 10 reasons to abandon WhatsApp and use Telegram: Shareable file types
Telegram users can share all file types both in group chats, personal messages as well as channels. Also, the file size limit is by far greater than WhatsApp's. You can send files of up to 1.5GB contrary to WhatsApp where the file size limit is 16MB for media files and 100MB for documents. Moreover, you can only share files like photos, video, documents(PDF, Word documents, PPT, EXCEL, etc). You cannot share software or other file types like zip files on WhatsApp.
3. Media file compression
WhatsApp rather uses a very crude compression method when it comes to photos you share. With such compression method, it is no doubt sending a scanned document, for example, will lead to a serious loss in quality.
Check this out: How to send photos to WhatsApp without getting it compressed
On the contrary, Telegram users can choose to compress the media files the send. While uploading a photo to Telegram, you can choose to send it as a file or a photo.
4. Supported platforms
Telegram, unlike WhatsApp, supports multiple platforms. WhatsApp is only limited to mobile devices, which includes Androids and iPhones, and kiaOS. Even though there is a desktop version, users are still obliged to have a smartphone in order to use it.
As for Telegram, it supports platforms like Android, iOS, Windows Phone, Windows NT, macOS and Linux, and both function independently. Even the web version(Telegram Web) can be used independently, making it possible even for other platforms users to use the service provided it has a web browser.
5. Calls
Both messaging apps support voice calls. But WhatsApp has the upper hand here since it supports video calls as well.
6. Security
WhatsApp uses end-to-end encryption to secure conversations in both groups and personal chats. Telegram, on the other hand, provides end-to-end encryption for voice calls, and optional end-to-end encrypted « secret »(client-to-client encryption) chats between two online users. In secrete chats, messages are encrypted with the service's MTProto protocol and can only be accessed on the device upon which the secret chat was initiated. Messages sent within secret chats can, in principle, be deleted at any time and can optionally self-destruct.
7. Bots
A bot is a software application that is programmed to carry out certain tasks. They are automated, thus run according to their instructions without human intervention. Bots often imitate or replace a human user's behaviour.
The bot feature is one of the best features that make Telegram loved by all the « tech freaks » and geeks out there. With it, you can do a variety of things. Telegram users can use bots to perform a webs search without leaving telegram, manage groups, channels, download, mine bitcoins, collect information from clients on their website, etc… This feature is lacking in WhatsApp.
More to it, users can easily create their own bots and use them. The Telegram bot API is open source thereby encouraging developers to create all types of sophisticated bots.
One good aspect of the bot feature I like is its use to regulate Telegram groups. You as a group creator chooses what is allowed and what isn't. You can then use special bots to set the group rules and barn words. The bot will then take care of everything according to your specifications.
8. Multiple sessions
Unlike WhatsApp where you can only be logged in to one device at a time, Telegram allows its users to be logged in across multiple devices at a time.
9. Stickers
The nature of telegram really makes things awesome. The fact that they encourage users to help contribute to the betterment of the app is one of the good things about Telegram. Stickers have been one of the great features in Telegram and most of them are made bu the users. And just recently, they introduced animated stickers.
Telegram makes it pretty easy for anyone to create a share his/her own stickers just like for bots. As such, there is no limit to the type of awesome stickers one can get.
It is pretty entertaining and cool chatting while making use of stickers. This feature was rolled out on WhatsApp, but it is still very far from being good.
10. More features
The numbers of awesome features telegram have are by far greater than that of WhatsApp. From an increase in the numbers of members in groups(up to 200, 000) to other great features like username feature, password lock screen and cloud password.
WhatsApp limits the numbers of members per group to 256. This is pretty too small. While Telegram has channel which can have unlimited members, a similar feature for WhatsApp;- Broadcast allows still only 256 members.
Telegram is as well pretty faster than WhatsApp, and also of smaller size.
Our thoughts
Although WhatsApp is used by the majority, if one was to use an instant messaging app based on its features, then Telegram is a better choice. Even with the later aside, the only feature which is interesting that WhatsApp has which isn't found on Telegram is the video call feature. Well, and also the status feature. But in terms of what you can exploit, Telegram has all it takes to be an outstanding instant messaging app. To conclude, I personally use Telegram more often than WhatsApp for it helps promote my websites, and also communicate with visitors/clients with greater ease. The platform is good for « techies » and business site owners.