Download Deezloader Remix 4.4.0 for Windows, Mac and Linux from here and use it to download your favourite songs and listen offline for free.
Deezer is a French online music streaming service. It allows users to listen to music content from record labels, including Universal Music Group, Sony Music and Warner Music Group on various devices online or offline. But the offline mode is only for Deezer Student, Deezer Premium, Deezer Family, Deezer HiFi and Annual Plan subscribers. So, for those who can't afford to pay the minimum Deezer Student plan which is $4.99/month then Deezloader Remix is what you need.
All Deezer subscription plans have a 30-days to 3 months free trial period. But this will only be helpful for those who have a payment method. If you do not have a payment method, you can make use of one of the Multifunction BIN here to get access to the trail. Although using a free account, you can still download with ease using Deezloader Remix.
What is Deezloader Remix?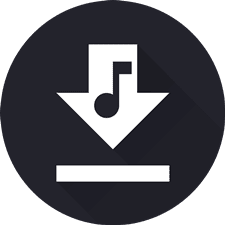 Deezloader Remix by RemixDevs is an improved version of Deezloader based on the Reborn branch. With this app, you can download songs, playlists and albums directly from Deezer's Server in a single and well-packaged app.
The User-interface of Deezloader Remix is very simple. The main screen shows just a blank screen with a search box. Here a user can type the song name or the artist name and then hit the search button.
Features of Deezloader Remix
Download MP3s and FLACs directly from Deezer Servers for online listening
Search and Discover the music from the App
Download music directly from a URL
Download entire Artists library
See your public playlist on Deezer
Tagged music files (ID3s and Vorbis Comments)
Great UI and UX
Implementation with Spotify APIs (No third party services)
Improved download speed
An extensive set of options for a personalized
Server mode to launch the app headless
MOAR Optimizations
How to use
Downloading with Deeezloader Remix 4.4.0 is very simple. All you need to do is first of all login to the Deezloader Remix. There is an option to log in with Email but it's recommended you do so via UserToken.
To get your UserToken, you will have to log in from a web browser(Chrome or Firefox) and proceed as follows:
Visit deezer.com from your web browser and sign with an existing account. You can sign in with email, Facebook or Gmail. If you do not have an account, you can signup for one.
After logging in press F12 to open up Developer Tools and click on the Applications tab (For Chrome users) or click the Storage tab (For Firefox Users).
Open the cookie dropdown and select www.deezer.com
Search for « arl » cookie without the quotes (It should be 192 chars long)
Copypaste the value it into the login form found in the Settings tab.
Hit the « Update userToken » button on Deezloader remix 4.4.0
You can take a look at this short video guide for for the steps to follow or read more here.
Download Links for Deezloader remix 4.4.0