Have you ever thought of paying a Netflix subscription with Bitcoin and Mobile Money or any other crypto? This might seem unreal to many but it is actually something you can achieve. With Netflix being the World's top subscription-based streaming platform, many are captivated by the extensive assortment of documentaries, TV-shows, cartoons, and movies.
Although there is not Bitcoin payment gateway in Netflix, there are many walkarounds you could use to get your Netflix subscription using your Bitcoin or any other cryptocurrency.
Cryptocurrencies are becoming more and more legally accepted and many big online stores now accept them as payment methods. One could even go as far as to say it is the perfect currency for the internet.
That aside for we aren't here to talk about what Bitcoin or cryptocurrencies are. The big goal for today is how to buy a Netflix subscription with Bitcoin. If you"ve been in search for a way to do this, then this is the perfect article for you.
What is Netflix?
Netflix, Inc. is an American over-the-top content platform and production company headquartered in Los Gatos, California. Netflix was founded in 1997 by Reed Hastings and Marc Randolph in Scotts Valley, California. The company's primary business is a subscription-based streaming service offering online streaming from a library of films and television series, including those produced in-house.
This top-rated streaming platform has different plans ranging from Basic to Premium. The premium plans is the most expensive and gives you access to the best video quality(4K) and you can stream simultaneously on 4 different stream.
Netflix plans and pricing are as follows:
| PLANS | PRICE | SIMULTANEOUS STREAMS |
| --- | --- | --- |
| Basic | $7.99/mo. | 1 |
| Standard | $9.99/mo. | 2 |
| Premium | $11.99/mo. | 4 |
After signing up for a new Netflix account, you will need to provide your credit card details or bank account details (maybe via the IBAN) to complete payments and kick start your streaming journey.
Even in countries where the 30-days free trail is supported, you will still need to add a payment method to get started with Netflix.
Recommended video: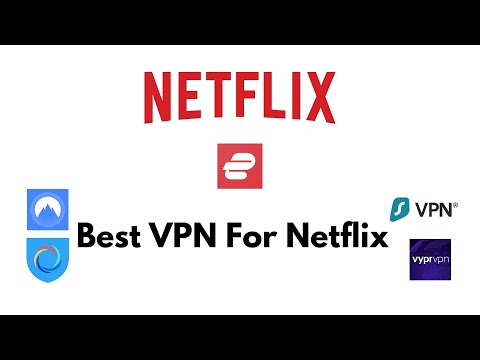 Why use Bitcoin to subscribe to Netflix?
The reason you may want to buy a Netflix subscription with Bitcoin may be personal. But in most cases, many people do this for security reasons or because they do not have a real card to add as payment method.
Buying a Netflix subscription with bitcoin or other cryptocurrencies
Now, let's see how you are gong to get yourself a working Netflix account with your BTC. Since there is not direct BTC payment for Netflix, we wil be exploiting the Netflix Gift Cards for this.
We have many platforms from where you can buy a working Netflix Gift Card and redeem on Netflix.
Netflix Gift Cards
The Netflix Gift Card is available to users from certain countries, including the U.S., the U.K., Japan, Mexico, Canada, and Germany.
A gift card is essentially a credit which can be applied to a user's account to cover their monthly payment. It typically has a value of $30, $60, or $100, which are applied at once and cannot be used in portions.
You can use Netflix gift cards to pay for Netflix or to give as a gift. Netflix gift cards can be purchased at various retail locations and online.
Note:
Gift cards do not expire, which is printed on the back of each card.
Gift cards are non-refundable. Once a Netflix gift card is applied to an account, you can watch Netflix until the gift card balance runs out.
Gift cards cannot be reloaded.
Also, when getting a Gift Cardn you should consider getting the one with the currency that matches you region. Incase you cannot find Gift cards for your region, using that for a different region will require you create an account with a different billing address to match that of the gift card.
Using a VPN can come in handy in case you will want to redeem a card that isn't supported in your region.
Using a Netflix Gift card
Go to netflix.com/redeem.
Find the code by scratching the foil off the back of your card gently with a coin.

If you have a digital gift card, the code is on the email.
If you have a code on the receipt, the code is on your receipt.

Enter the code and select the Redeem button.
Enter the email address associated with your account, or create a new account.
A confirmation screen will appear, then you can Start Watching or Start Membership.
Where to get a working Netflix gift card with bitcoin
There are many online store from where you can buy Gift Cards but not all do provide BTC as payment method. So, we will be recommending you the following:
Bitrefill (cards for the U.S, U.K, Mexico, Poland, UAE, Germany, Australia, Euro countries, Columbia, Brazil, Norway). Bitrefill customers can purchase USD denominations of $25, $30, and $50, and EUR denominations of €15, €25, and €50. After selecting the amount you would like to purchase and adding your email, choose your cryptocurrency to start the order.
CrytoRefills (Netflix US)
Buy a Netflix subscription with Bitcoin – Steps summarised
Step 1: Get a gift card (Netflix Gift Card) that matches your billing currency. You can get one using bitcoin from Bitrefill.
Step 2: Register for a Netflix account (skip this step f you have already created one)
Redeem your gift card you got from Bitrefill by going to the address https://www.netflix.com/redeem
Step 4: Enter the 11-digit number of the Gift Card PIN you received from Bitrefill to top up your account.
Step 5: Now head to the subscription section and choose a plan.
Conclusion
After reading this article, we believe you've learned how you can buy a Netflix subscription with Bitcoin or using any other cryptocurency. Among the Netflix Gift card sites we have above, w recommend you use Bitreffil.
How to buy a Netflix Subscription with Mobile Money in 2023
Is it possible to buy a Netflix subscription with Mobile Money? This question is been asked by many Netflix lovers in the African countries and many still haven't gotten a good answer to this question.
We've taken some time to examine this problem and came up with this article we are sure you will like. If you do not have a Prepaid Credit card to use as payment method for Netflix, then your Mobile Mobile will come in handy.
Most African youths nowadays have either the Orange Money or MTN Mobile Money account and they keep wondering how to exploit it to do their online transactions. This article will walk you through what Netflix is all about, the different subscription plans, payment methods and how you can use Mobile Money on Netflix.
If you are reading this article, we know you have some good knowledge about this service. But let's assume you knew very little or nothing. Now, what is Netflix?
Netflix is a video streaming platform and to be more precise, one of the leading subscription-based streaming services in the world. By subscription-based, it implies access to the service isn't free.
The American over-the-top content platform and production company headquartered in Los Gatos, California was founded in 1997. It provides contents based on regions and access to the movies are paid as we earlier mentioned
Since Netflix provides only original contents from movie providers including their own Netflix orignal contents, what you get to access vary from region to region. So, some of the movies accessible on Netflix U.S won't be available for most users in Africa.
Netflix subscription plans
This streaming platform has different plans ranging from Basic to Premium. The premium plans is the most expensive and gives you access to the best video quality(4K) and you can stream simultaneously on 4 different stream.
The basic plan is worth $7.99/mo and offers you just SD video qualities for a single screen. That is you cannot use on more than one simultaneous screens.
As for the Standard plan, it is $9.99/mo for two simultaneous streams offering you HD video qualities.
Netflix Premium plan cost $11.99/mo offering 4K videos with support for up to 4 simultaneous streams.
Netflix payment methods
The different payment methods on Netflix vary with respect to regions, some payment options are only available for users in the U.S, UK, China, India, etc.
The most common Netflix payment options in Africa are Credit Card (virtual, prepaid or debit) and Paypal. Some countries even have support for bank account payment or using their ISP via special subscription bundles.
You can also subscribe for Netflix using Gift Cards, Comcast Xfinity Package,T-Mobile Package, Dish, Cox etc.
Why Netflix?
We have many other good movie streaming platforms out there. But why go in for Netflix even though some other streaming services are cheaper? The answer is simple. Netflix isn't just popular by name but for the contents, it offers and the ease of use as well. They have a plethora of contents all being original contents from top movie industries coupled with their own home-produced movies.
It allows you to to watch TV shows and movies without commercials on an internet-connected device. Also, you can download TV shows and movies to your iOS, Android, or Windows 10 device and watch without an internet connection.
Another good reason to use Netflix is its availability on almost all platforms (devices). Subscribers can stream television series and films via the Netflix website on personal computers, or the Netflix software on a variety of supported platforms, including smartphones and tablets, digital media players, video game consoles and smart TVs.
Offline mode for Netflix is also a very good option that one will want to find on a streaming app. With their mobile apps, you can cache or download movies for offline viewing.
Some frequently asked questions
How can I buy a Netflix Subscription with Mobile Money?
If you are looking to buy a Netflix subscription with Mobile Money, then continue ready below.
Can I buy a Netflix Subscription with Mobile Money directly from the Netflix App or website?
No, you can't buy Netflix with MoMo directly since there is no such payment method. The method of using Mobile Money on Netflix is an indirect method. You will be suing your Mobile Money to get a VCC that can be used on Netflix.
Does Netflix have free trial in Africa?
The free tial option for Netflix isn't available any more for most African countries
What can I watch on Netflix?
Netflix has an extensive library of feature films, documentaries, TV shows, anime, award-winning Netflix originals, and more. Watch as much as you want, anytime you want.
Where can I watch Netflix?
You can watch Netflix anywhere, anytime, on an unlimited number of devices. Sign in with your Netflix account to watch instantly on the web at netflix.com from your personal computer or on any internet-connected device that offers the Netflix app, including smart TVs, smartphones, tablets, streaming media players and game consoles.
You can also download your favourite shows with the iOS, Android, or Windows 10 app. Use downloads to watch while you're on the go and without an internet connection. Take Netflix with you anywhere.
Now, let's cut the story short and move on to the real deal! How to buy a Netflix Subscription with Mobile Money. As we've see above, there isn't any Mobile Money Payment option for Netflix. So, how do we go about this?
Netflix do have support for Virtual credit cards, so why not use this? The question now will be how to get yourself a virtual credit card that actually works for Netflix using Mobile Money.
What is a virtual credit card and where to get one with Mobile Money?
A virtual credit card is just a credit card number. It is generated automatically to serve the purpose of making payments online.
By using some software, Organisations can generate an interim credit card number which serves as a credit card to ease online payments.
One good thing about VCC is that you can't trace them back to the original easily. So, online hackers or deceitful merchants are not able to get to your sensitive data.
Also, given that virtual credit cards are non-physical, it is almost impossible to clone them, which makes it highly safe for all online transactions.
Advantages of using a Virtual Credit Card(VCC)
Firstly, there is the protection of your personal information.
Secondly, there are no extra charges to when you use them(free)
Thirdly, VCC is accepted by most internet users globally
Customers are allowed a minimum and maximum credit limit per transaction each day.
Flexible
Some Cons of VCC
Firstly, virtual credit cards are valid for only a specific time period, specified by the card issuer.
Secondly, not accepted by all merchants since it isn't the real CC.
Thirdly, at times transaction may delay resulting in the item purchased being sent without the transaction getting completed.
And lastly, if there is a transaction where the customer has to show the original credit card in which the payment was done, virtual cards are unusable.
How to buy a virtual credit card with Mobile Money
In order to buy a Netflix Subscription with Mobile Money, we will first of all need to get a VCC via Mobile Money and then use this VCC on Netflix. Meaning we can't go about this process directly.
We have some good VCC providers now from which one can get a Virtual credit card in Africa using Mobile Money. The most common VCC sources with support for Mobile Money are Noupia and Payqin. But we recommend you go in for Noupia.
Noupia allows you to purchase a VCC and fund it Instantly through Mobile Money. Pay for your NETFLIX movies, Shop online, Pay your Facebook/Instagram Ads, Connect to your PayPal, Apple Pay, Google Wallet.
To get Noupia's virtual credit card and use it to buy Netflix subscription, procced as follows;
Step 1: Get the Noupia app from below and register for an account on the App by providing your legal name, Email Address and WhatsApp Phone number.
Step 2: Verify your identity by uploading photos of your ID card. This teps is a must since to comply with government laws, Noupia is obliged to verify your Identity as a person before they can issue you a virtual credit card.
Step 3: After your, ID has been verified, you can then fund your Noupia account to purchase yourself a Virtual credit card that can be used on Netflix.
Buy a Netflix Subscription with Mobile Money using the Virtual MTN MoMocard
In Uganda, MTN has a virtual credit card that their subscribers can obtain for just UGX 1,000. You can get one and use to buy a Netflix subscription plan.
To create a Virtual Card, simply dial *165*70# and select "option 1" (Create MTN MoMocard). You will then be asked to enter your Mobile Money PIN.
After these steps, your MoMoCard details will be sent to you via SMS. The information will include 16-digit card number, Expiry Date and Security code (CVV).
Conclusion
We've come to the end of this article and we are in the hopes that this guide on how to buy a Netflix Subscription with Mobile Money be of help to you. Netflix not being very active in most African countries doesn't offer payment methods that are easily available to all. But buy using the above approach, we believe most people can get a working Netflix account with greater ease.