Hello guys, a new free Internet trick for Orange has been around for a while now. This new free internet works with many different VPNs. You can use Anonytun, HTTP Injector or TLS Tunnel.
On this page, discover the news Orange free internet trick 2020 for Android users. Here we will explain how to configure Anonytun and TLS Tunnel to browse for free.
And if you're using NTN, find out how to get additional data bonuses for free.
Orange 2020 free internet tricks: The Requirements
In order to enjoy this new Orange Cameroon free internet, you will have to;
Subscribe to the OM Deals Internet bundle by dialing #150 * 23#. This offer includes 3 different bundles. One for 3 days, 10 days and 30 days. The prices will depend on your sim. But the minimum subscription is 300XAF.
Have an Android 3G / 4G device
Install Anonytun or TLS Tunnel VPN
[appbox googleplay id=com.anonytun.android]
[appbox googleplay id=com.tlsvpn.tlstunnel]
How this free internet cheat works
Normally, when you subscribe to the OM Deals Internet Bundle, you are given a fixed volume of data connection to use for the given validity period. And coupled to the data is free unlimited access to WhatsApp. So, this free cheat simply exploits the WhatsApp data to make you browse all other sites unlimitedly!
How to configure Orange 2020 free internet
You can decide which of the two VPNs to use for this Orange free internet trick 2020. But we will advise you to use Anonytun. Check from below all the steps to follow.
How to configure Orange free internet 2020 with Anonytun
Configuring the Orange free internet 2020 with Anonytun is very simple. To get started, install Anonytun on your Android phone. The different stages of configuration are as follows;
Launch the application once installed.
Then click on « Stealth Settings » On the stealth settings page, switch to « Stealth tunnel » and choose SSL as the connection protocol. Set the connection port to 443.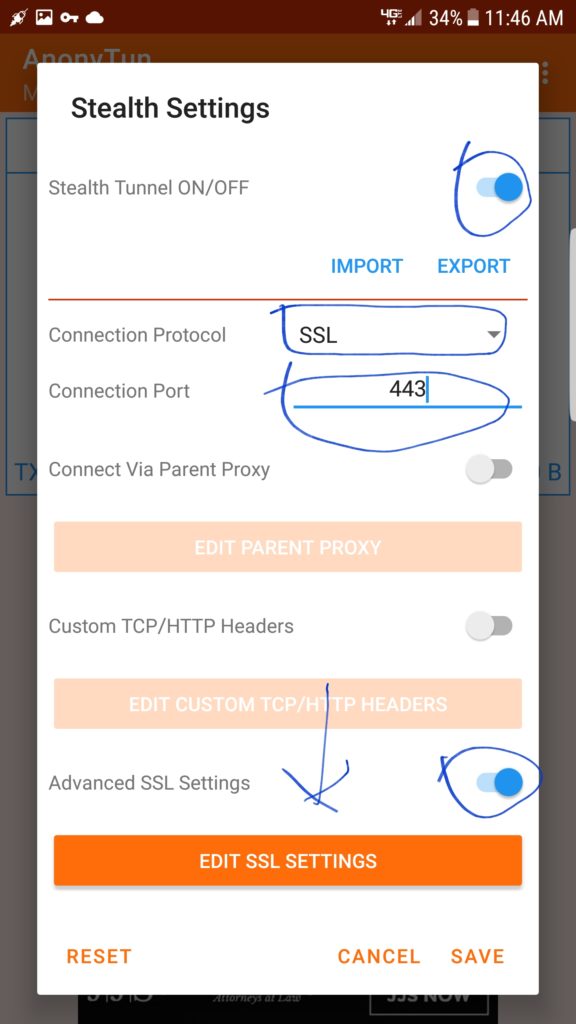 Now scroll down and activate « Advanced SSL Settings » and click « Edit SSL » Configure as shown in the screenshot below.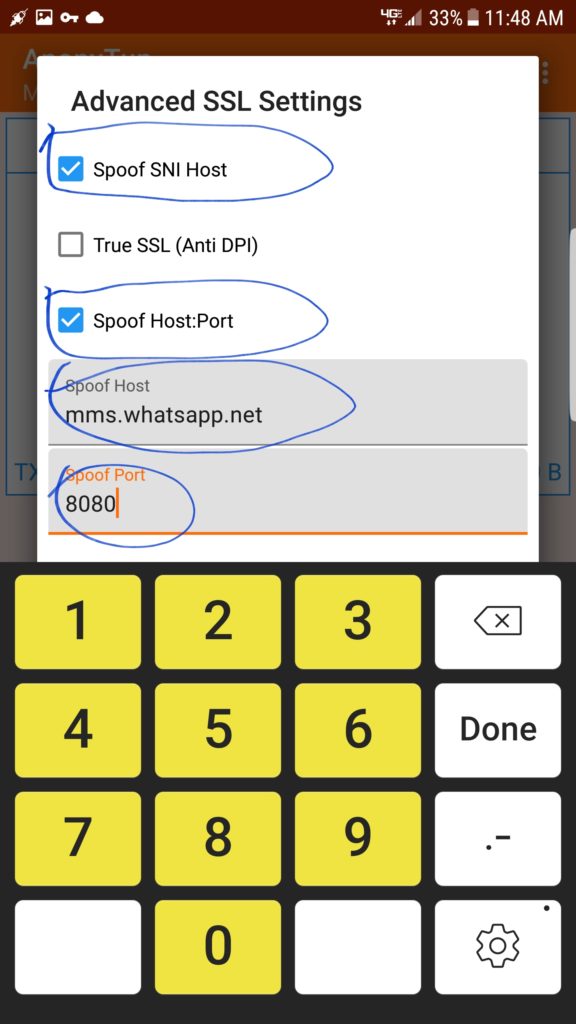 Save the configuration, return to the main VPN page and click on Start. Once the VPN is connected, you're ready to start browsing for free.
Orange free internet trick 2020 with TLS Tunnle VPN
The configuration of TLS Tunnel is also very simple. All you need down is SNI. After installing and launching the VPN, do the following;
Click on the drop-down button under the connection method and choose Custom SNI.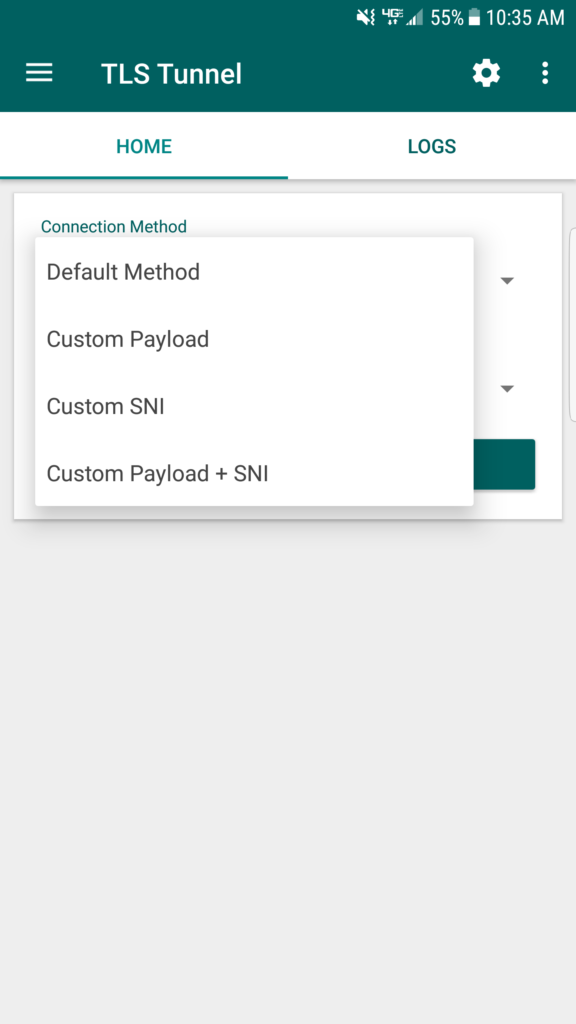 Enter mms.whatsapp.net or v.whatsapp.net as custom SNI
Then set the port number to 443.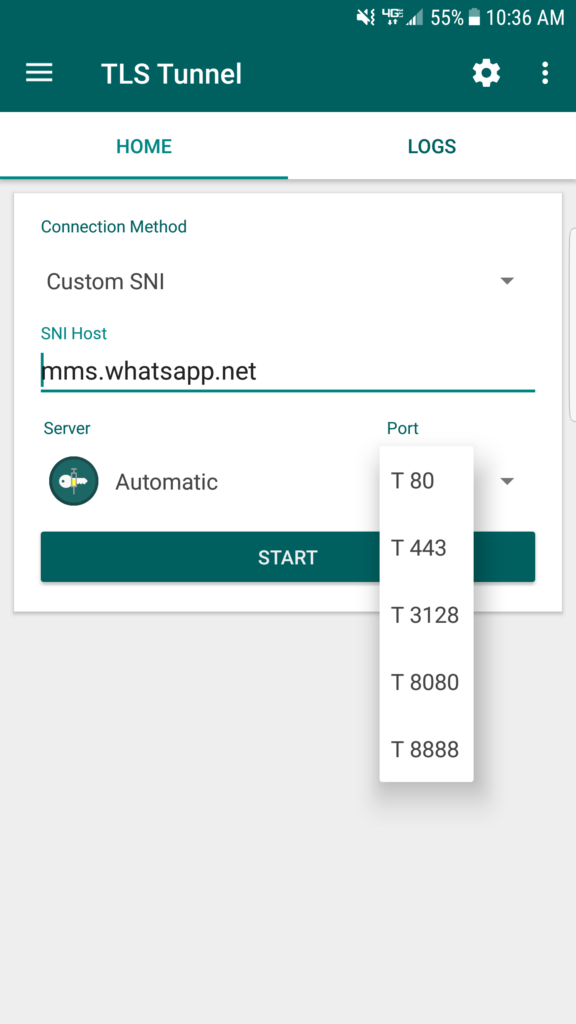 After configuring all as described above, click the start button and wait for the VPN to connect.
Make sure you mobile data is toggled on.
Also, we advise you consume the data volume you get when you subscibe to OM deals before using the VPN.